Ivy & Gold Sterling Moon Phase Ring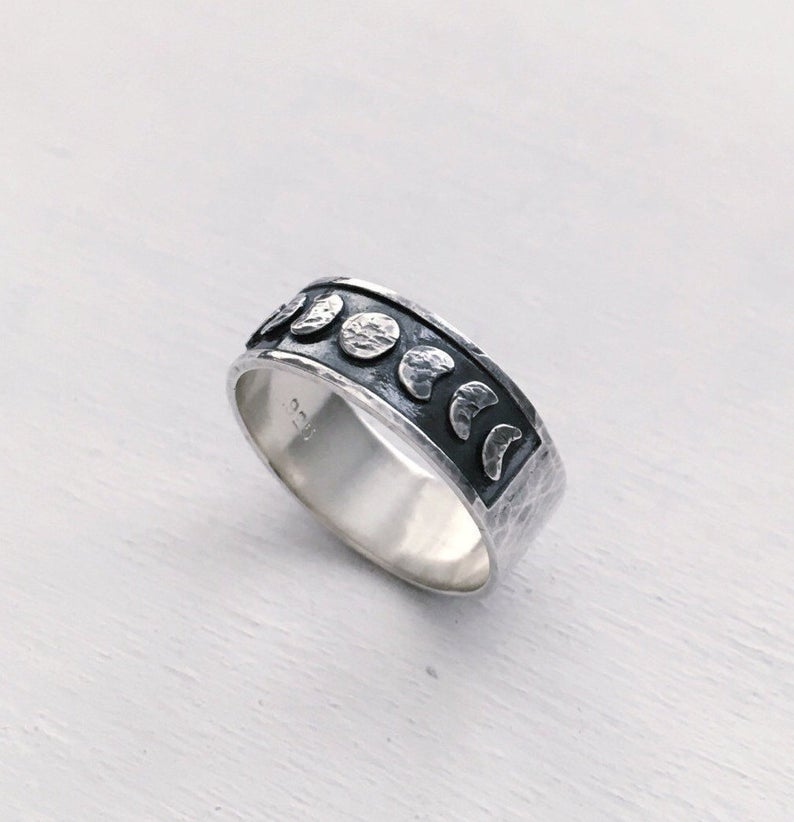 Ivy & Gold Sterling Moon Phase Ring
Ivy & Gold (NY

Sterling Moon Phase Ring
There is something so mystical and magical about the imagery of the phases of the moon. Perhaps it's the fact that the moon has impact on our ocean tides as well as life on this planet. Maybe it's because no matter where we are on earth, we are all looking at the same moon. There's something really beautiful and comforting in that idea.

➸Each ring is cast in solid sterling silver from an original hand fabricated model
➸Moon phase and ring band measures approx. 7/8" x 1/4"
➸Each piece is uniquely hand hammered to give a finish that is reminiscent of the face of the moon
➸The moon phase ring is oxidized to imitate the night sky and give contrast to the piece.
➸No two rings are the same!